CASTING LIGHT ON A GLOBAL MOVEMENT
---
#MeToo


---
Wendy Bristow on the New York Times reporters who sparked a social revolution that's resounding in workplaces everywhere


---
Featuring the story and history of #MeToo founder, Tarana Burke, and her journey to societal equality.
Megan Twohey and Jodi Kantor are the two New York Times reporters who broke the Harvey Weinstein story in late 2017, which sparked an unprecedented wave of women's voices speaking out on sexual harassment
Today they say: "The 'MeToo' movement has surged past every forecast that it would burn out, settle down or be erased by backlash. Instead the reckoning deepens and widens. Perhaps it is time to start thinking of this less as a news story than as a permanent new element of our lives." Weinstein was charged with rape and other offences; a Pulitzer prize went to Twohey and Kantor; and #MeToo founder Tarana Burke and 16 other 'Silence Breakers' became Time magazine's 'person of the year'.
But #MeToo reached further, highlighting sexual harassment, misogyny and discriminatory practices in the workplace on an unprecedented scale. It has inspired a flurry of companywide anti-sexual harassment training courses and seen several women replace ousted male counterparts in high-level jobs. Such as CNN's chief international anchor Christiane Amanpour, who filled the PBS slot vacated by Charlie Rose, now facing reports of sexual misconduct. Other consequences include the establishment of the 'Time's Up' legal defence fund, which launched in January 2018 with $13 million available for harassment victims.
Perhaps more significantly, several US states have introduced laws expanding sexual harassment protections. Women in various fields have created alternative networking organisations such as the media's 'The Second Source', created by a group of female journalists to tackle harassment and create an alternative network for women in the media. Appropriately for a movement enabled by the Internet and turbocharged by social media, #MeToo has inspired a wave of technological innovations and new start-ups.
Based in the US, tEQuitable – an 'independent confidential platform to address issues of bias, discrimination and harassment in the workplace' – is one such. As a black woman working in the tech sector, CEO and Co-founder Lisa Gelobter says #MeToo inspired "a moment of clarity" whereby her experience of discrimination prompted her to create a confidential digital ombudsman for employees and companies to access advice.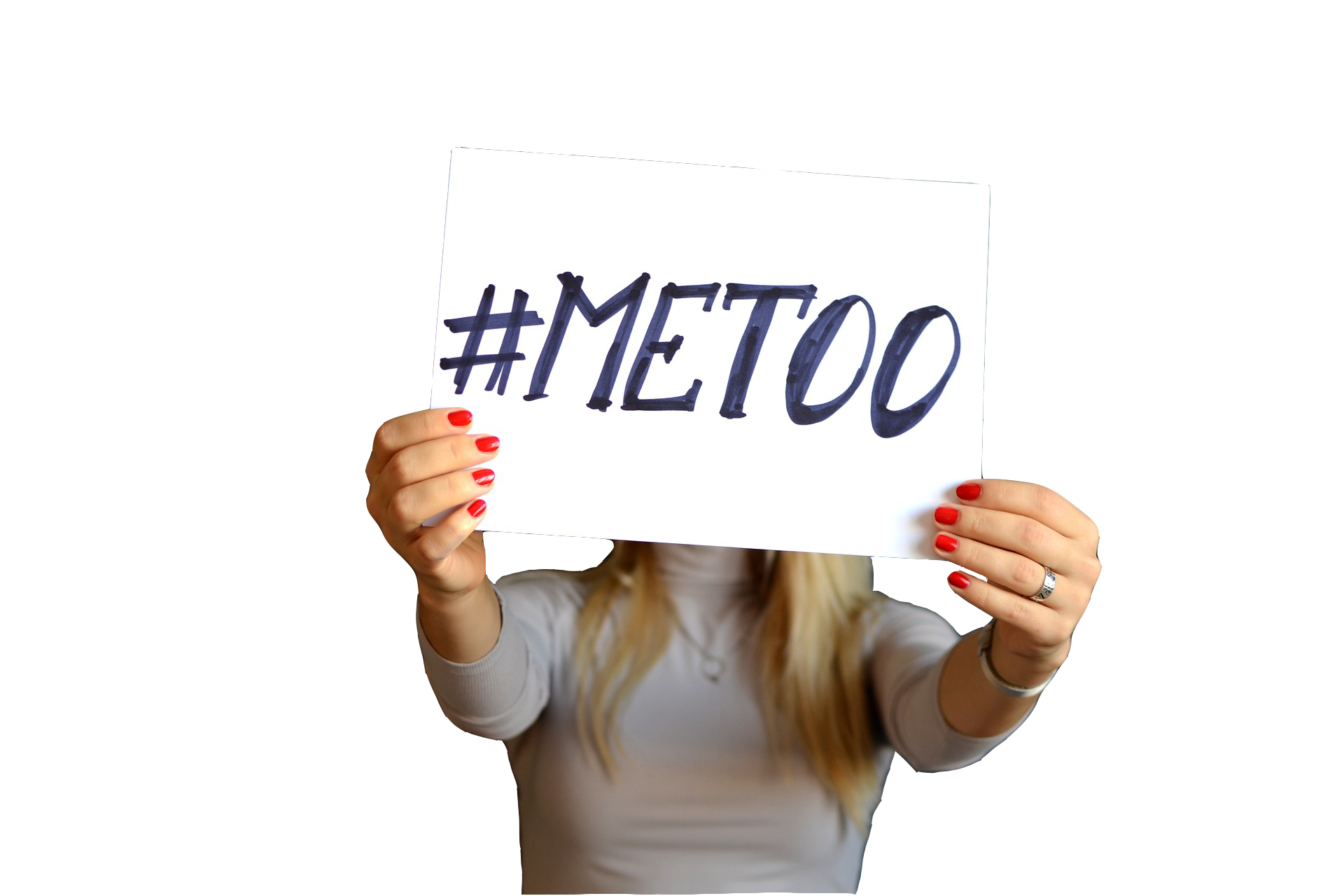 TARANA BURKE
---
"When survivors speak up together in unison, the world has no choice but to listen"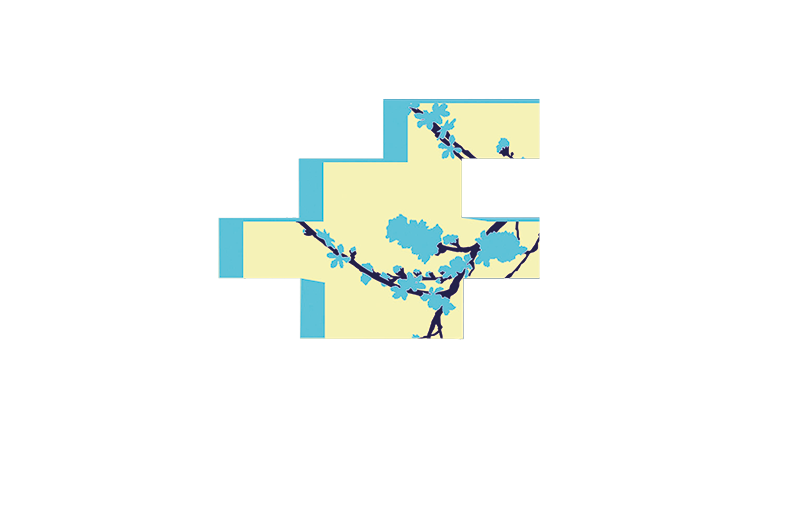 A similar UK initiative is the SafelySpoken platform offering "anonymous advice for difficult moments at work" and which also gathers data on problems like bullying. The Equality and Human Rights Commission has praised the tool's work with the UK's Ministry of Justice in seeking solutions to workplace harassment. Other post-MeToo start-ups such as AllVoices, or Bravely, are led by women to help eradicate the silence and isolation that has historically fostered the problem.
The 'Weinstein effect' has also led to global Internet giants reviewing their policies and practices. In November 2018 Google was forced to revise its policy of handling employee sexualharassment claims via private arbitration, rather than taking them through the courts, after workers staged a worldwide protest walk-out. Facebook, operating a similar policy, swiftly followed suit, while Microsoft and Uber Technologies also scrapped the controversial practice. But it's not just in the West that the movement has taken off. The hashtag is now being used in 85 countries – most are #MeToo translations but variations include Italy's #TheTimeThat and France's blunt #ExposeYourPig.
A vivid tool for grasping the movement's effect worldwide is metoorising.withgoogle.com from Google Trends – a live interactive visualisation of #MeToo as it hits search engines worldwide. Represented as a slowly rotating globe, areas where the movement is trending appear as small starbursts. Click on any, and it links straight to what's being said. At the time of writing, metoorising shows India lit up like a Christmas tree due to an explosion of allegations there. #MeToo Bollywood took off a year after its Hollywood namesake and is following a remarkably similar trajectory.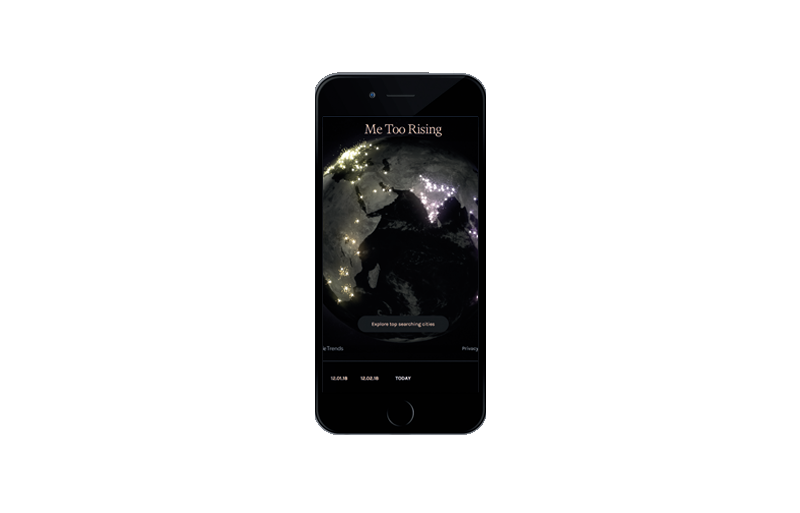 China has its own #MeToo in #WoYeShi, speaking out against domestic violence and workplace discrimination as well as sexual assault. But whereas Hong Kong, Taiwan and even Hanoi have jumped at #MeToo, China's greater level of social control means the movement is limited there. Leta Hong Fincher, an expert in China's feminist movement, says that in a country where it's estimated that 80 per cent of women have experienced sexual harassment, "some women have come out … what's really striking is how few."
There's no doubt that freedom of the press and social media and the nature of a country's religion and regime affect success. Muslim countries, for example, show little traction on metoorising – with the Saudi Arabian city of Jeddah a rare exception. Even in India the conversation is not as widespread as metoorising might suggest. Karuna Nundy, a lawyer, points out: "#MeToo conversations are limited to a swathe of English-speaking, Internet-enabled people. It's quite a lot in absolute numbers, but small for India."
It seems the world's most oppressed women in the worst paid jobs are still largely silent. Will #MeToo endure? In their Pulitzer Prize acceptance speech Twohey and Kantor acknowledged uncertainty: "Years in the future, when we describe to our daughters the abuses we wrote about, they may say: 'Oh yeah, that still happens all the time. It happens at my summer job. It happens on my campus.' Or will they be shocked at what will seem like a bygone era, and say: 'Did people really think that used to be OK back then? Mom, how could that have been allowed to go on?'
The answer to that question is not up to us. It belongs to the rest of the world now." Activist Tarana Burke, senior director at Girls for Gender Equity and who originally founded #MeToo over a decade ago, hopes the changes are permanent. "When survivors speak up together in unison the world has no choice but to listen," she says.