---
BEYOND THE LEAKY PIPELINE
What can be done to radically improve the female career cycle?
Natasha D'Souza seeks some answers
The case for boosting the number of women in senior leadership ranks has conventionally focused either squarely on perceived individual gaps, or systemic sticking points, such as the 'leaky pipeline', i.e. more women leaving as they move higher up the organisation.
Those approaches are myopic: the female career cycle is different from that of the male and therefore necessitates a transformative, nuanced and multifaceted approach. Although significant efforts have been made to nurture, retain and accelerate female leaders, women are still falling behind. "Men's career trajectory tends to be more linear and women's tends to be winding.
As she moves higher up in her career, her professional life is becoming more demanding and her personal life frequently becomes more complicated," explain Sapna Welsh and Caroline Kersten, partners at Leverage HR and authors of Worldly Women – The New Leadership Profile: How to Expatriate with Excellence.
Even Indra Nooyi, who stepped down as CEO of Pepsi Co, famously said in 2018: "Motherhood is a fulltime job – especially when your kids are babies. Being an executive is a full-time job. Being a wife is a quasi-full-time-ish job. As women, we're told we can do it all but there's only 24 hours in a day and you have to make trade-offs ... you can't have it all."
The career launch
Women's early career choices exert a major influence on their future professional trajectories. A Kellogg Insight piece co-authored by Sally Blount, Dean of the Kellogg School of Management at Northwestern University and the only woman leading a top 10 business school, identified the post-college years as critical to women crafting a strong career trajectory, with possibly faster promotions and enviable career options that unlock major opportunities and financial rewards in their 40s, 50s and beyond.
The entry-level period, which Blount considers one of three pivot points unique to women's careers, is an important phase that organisations must address when attracting and cultivating highpotential women into early career roles.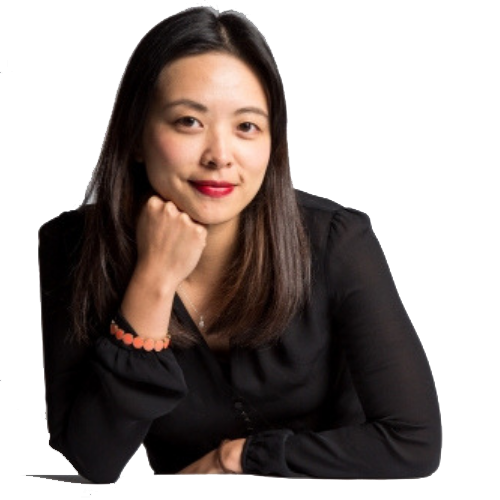 SARAH LIU
THE DREAM COLLECTIVE
---
"Businesses should be investing in early career women because these frontline professionals are the nation's next generation of female leaders"
IMAGE: HERWORLD
The cost of a 'weak launch' is disproportionately higher for women than men, leaving less time and opportunity to make up for a slow start. "Businesses should be investing in early career women because these frontline professionals are the nation's next generation of female leaders," argues Sarah Liu, Founder of The Dream Collective.
Founded in 2012, the collective currently operates in five cities across Australia and Asia Pacific, where Liu and her team run an Emerging Leaders Program and various skills development and mentorship sessions to plug the gap in this programming at the enterprise level. Investing in talent is essential in order to shift gender parity in the workplace, believes Liu.
It's a position underscored by a growing body of research, such as a Korn Ferry study in 2017 commissioned by The Rockefeller Foundation, as part of their 100×25 initiative, which aims for female CEOs to lead 100 of the Fortune 500 by 2025.
According to the study, promising women in the launch phase of their careers must be cultivated from the outset, helping them expand and deepen their skills and knowledge on multiple fronts – from people management, to core business functions and processes, to strategy and future growth.
Organisations cannot afford to incur the risks of talented women leaving the workplace in their first decade. As an alumnus of GE's high-potential development programme, Michelle Wu – Chief Information Officer & Vice President at GE Power Services for the Middle East, Africa, South Asia, Asia Pacific and China – is a testament to the benefits of such a programme.
She says: "I went through GE's Leadership Programme, and even while in that I noticed that when women hit middle management, between year five and seven, we tend to lose women. That's the time when people ask themselves if this is the career path they want to stay with … What kept me going was my mentor. He was ex-GE and served as a constant sounding board to help me work through my difficulties."
The pipeline perception
Has the very notion of a leaky pipeline contributed to limiting how organisations have understood and contributed to women's careers?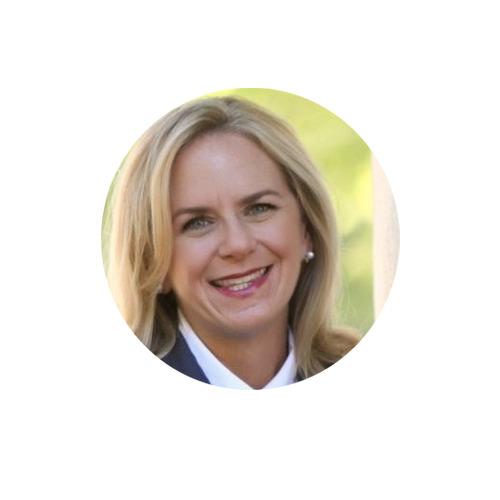 KATHRYN ULLRICH
---
PARTNER
ODGERS BERNDTSON US
Its distillation of a trajectory into a set of linear ladders runs the risk of marginalising or demotivating women whose careers do not fit the perceived ideal pattern. Says Blount:
"Careers unfold over a lifetime. Unexpected opportunities and obstacles arise – at work and at home – that affect how a career progresses, especially for women. The same job that may eventually lead one person into the C-suite may end in a stalled career for another. It's all part of the journey."
"Companies need to move past this notion of what an archetypical trajectory into senior leadership looks like and talent recruitment and management practices need to reflect this understanding," explains Kathryn Ullrich, a Partner at Odgers Berndtson's San Francisco office.
She shares the example of a female senior Director of Marketing, who chose to work part-time given her family obligations. "Every single time, she was passed over for promotion because the internal perception was, she just works part-time, she has children and she won't want to travel, she isn't really committed.
The irony is that this is the very same woman who rolled out their entire digital overhaul of product, website and marketing, increased customer results, doubled revenues and won industry awards. Yet instead of promoting her to VP or SVP she was considered part-time."
"Women tend to balance two full-time roles, that of the corporate worker bee and as homemaker-mother, the latter being uncompensated"
The diverse trajectories of successful female executives – from the late Katherine Graham of The Washington Post Company, who entered the business world upon widowhood to become the first female CEO to make the Fortune 500 list in 1972, to Katrina Lake, CEO of fashion subscription service Stitch Fix, who became the youngest woman to lead an IPO in 2017 – are proof that there is no typical path towards success.
"The C-suite, for the most part, gets it. To me the big opportunity is the people in the middle," adds May Busch. Busch, an executive coach to high potential and high performance leaders, carved a 24-year global career at Morgan Stanley where she rose through the ranks to become Chief Operating Officer for Europe, Middle East and Africa, and also chaired the firm's European Diversity Council.
"The C-suite generally does a great job. But that mandate often gets lost in the middle, at the management level, simply because managers are at the receiving end of multiple mandates – from culture to commercial results. They have to cater to multiple stakeholders, including their peers and subordinates, and amidst all this, diversity and inclusion becomes optional not imperative."
The second critical pivot point, according to Blount, occurs when women move into the mid-career years, where long-term relationships and caregiving roles become focal for women. Whether by choice, necessity, or default, welleducated career women – especially if paired with a well-educated, employed man – typically pick up more of the burden for meeting their families' non-work needs during this phase.
"Women tend to balance two full-time roles, that of the corporate worker bee and as homemaker-mother, the latter being uncompensated," says Ullrich. "Management has to establish a culture that counteracts this unspoken bias where caregiving responsibilities diminish an employee's competence."
Blount and Ullrich highlight an important point. OECD data shows that US labour force participation by women aged 25–54 peaked at 74–75 per cent around 2000 and now hovers at 69–70 per cent, the level it was at in the mid-1980s. Yet Denmark, Norway, and Sweden – nations where high quality, affordable child and elder care is the norm – all rank among the top OECD nations in female workforce participation. "Part of the solution clearly lies in our ability to improve the availability, affordability, and quality of child and elder care. Part of the solution also relies on companies expanding opportunities for flexible work hours and career paths," adds Blount.
Shaping a new era in female leadership
Businesses truly invested in future growth must prioritise the development of inclusive meritocracy that recognises women, not as a homogenous group but as a vast and diverse talent pool. Shaping a new era in female leadership requires leading from a different place, to bring to the fore new thinking and a new range of actions.
Top leaders need to visibly and consistently communicate the business benefits of gender parity and provide sustained support to frontline managers who are key to accelerating women's ascent in the workplace.
While training programs, networking groups and mentorship initiatives are all integral to women's advancement to executive leadership, leadership teams should track progress on key metrics for women's career advancement and hold all management levels accountable for creating change.