Think inclusion rather than diversity
JAN GOODING gives some advice about how to alter the culture of the workplace to include everyone
In the last few years I have often been often asked: "What has diversity got to do with growing the business? Isn't it just some grand form of social engineering?"
Thankfully there are many leaders who have already been persuaded that the pursuit of an inclusive culture is commercially beneficial. McKinsey's 2018 Delivering Through Diversity report was one of many to forcibly make the case, backed up by hard data. A more academic approach was taken by the Journal of Management in its 2016 study: The Business Case for Women Leaders: Meta-Analysis, Research Critique and Path Forward.
There are plenty of others. The challenge for leaders is more about how to get started, particularly when every company culture starts from such a different place. And, having started, how to sustain progress, when it can seem so slow to materialise.
As a marketing professional, I know that people need to do something different before truly changing their minds. It is this principle that leads to so many brands encouraging the trial of a new product, before managing to convert it into a committed purchase.
The truth is that changing the way we think and interact with each other at work is difficult. Societal attitudes and workplace cultures are quite ingrained. It is easier to agree intellectually to the idea of equal opportunity than to live up to it day to day. And resistance is strong, so everyone must work actively together to shift everyday habits.
Watch Jan Gooding talk about diversity in the research sector
Filmed my the Market Research Society (MRS) at Impact 2017, the MRS annual conference.
I suspect coming from a model of 'reason and persuasion' is the reason 'unconscious bias' training has been so ineffective. Understanding that we all have bias may explain the problem, but it doesn't help people get to a solution. If I could distil my advice they would be the five tips shown below.
By calling myself 'Inclusion Director' rather than Diversity Director I was able to signal immediately that my role was everything, not just the gender agenda. People have become fatigued by feminism because of the level of attention it gets in conversation at the apparent expense of other issues. And women resent being lumped together, either as a problem to be solved or wanting the same things.
I felt strongly that the workplace culture change that would help everyone would, by definition, help women. At Aviva we called our employee resource groups 'Communities' to capture the idea that they were heterogeneous, and everyone was welcome to join any of them. To reinforce our desire for diverse leadership we stipulated that all our Communities, namely Generations, Pride, Origins, Carers, Balance and Ability, had gender-balanced co-chairs.
We encouraged everyone to join the community they were passionate about, rather than the one they particularly identified with. All the co-chairs were sanctioned to spend three working days a month leading their Communities and creating plans that would help influence the approach to recruitment, promotion and retention.
Every market was encouraged to launch at least three Communities in the first year, and then add to them in relation to their local agenda. In November 2017 Aviva launched equal parental leave in Canada, Ireland, UK, France and Singapore.
That means all employees, regardless of gender, sexual orientation, or how they become a parent will be entitled to the same parental leave in each country. This creates a level playing field for parents and goes to the heart of changing minds by changing behaviour.
Every day hundreds of decisions are made and actions taken, which reinforce or change the working culture. It is changing the balance of those in favour of an inclusive culture which cannot be left to chance. The more it is designed into working practices the faster change will happen
1
Explain the commercial relevance so 'doing something' has a clear bottom line benefit to your company. The culture change must be led and endorsed by the board, with tangible evidence from them that it is about action not talk. This is not CSR or HR: it's business strategy.
2
Properly resourced and validated Employee Resource Groups must be established to enable employees to help educate colleagues and drive change from within. This is too important to leave to volunteers and goodwill.
3
Set targets, track and publish progress of improvements to the culture and the diversity of your people, using quantitative and qualitative data. Transparency is crucial.
4
Design inclusion into all policy development, communication and HR processes relating to recruitment, progression and retention, including training. It is not a separate subject.
5
Invest in visible symbols of change such as genderneutral toilets; subtitles on internal videos; review the imagery and language of recruitment ads for bias; introduce a multi-faith approach to the celebration of religious festivals; create transparent processes for the allocation of work.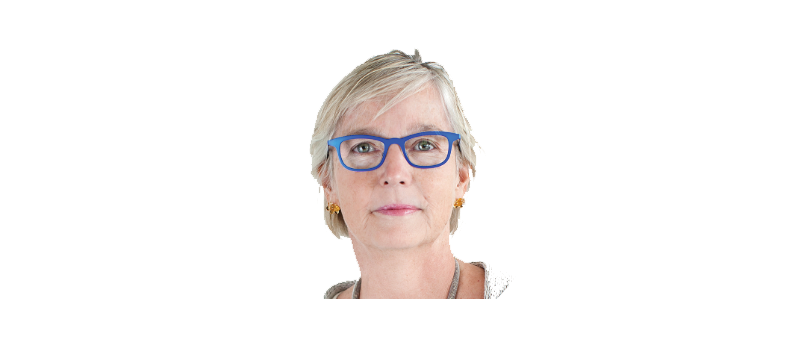 ABOUT THE AUTHOR
---
JAN GOODING
Chair of Stonewall, which campaigns for the equality of lesbian, gay, bi and trans people across Britain. She was formerly Global Inclusion Director at Aviva, the multinational insurance company